Birthday Weekend
39. Just a number, and yet has the power to feel like so much more. I don't really feel old, yet, but being so close to 40 feels a bit weird. You start wondering if you've done enough and pondering what you'll do next. I'm not talking midlife crisis pondering, just evaluating, you know? Anyways, I've always known that my greatest accomplishment in life is my daughter. This girl will move mountains! And personally, I've got a job I enjoy, working alongside people I adore. My family is close and I see them several times a week. Now that we're setting into the new house (post France) everything seems to be calming down. I should have the rest of my furniture this week and then will finally have a complete house (right now I still have several unfurnished rooms).
This week being what it was I would have preferred to get all my furniture a week ago, but sometimes all you can do is wait and make the best of what you've got. This week was a busy one, we had Father's Day, hubby's birthday, my birthday, and our anniversary! Very thankful weather cooperated and we were able to sit outside (one of the areas that actually had furniture). Also thankful for my sister and brother-in-law who helped me get the deck cleaned up and my smoker all plugged in.  Good thing too because it got a heck of a workout this week! Highlights being spatchcocked chicken, burgers, and ribs. Mmmmm... ribs! (Sorry for the gratuitous puppy photo below. That's my Hazel, isn't she cute?!)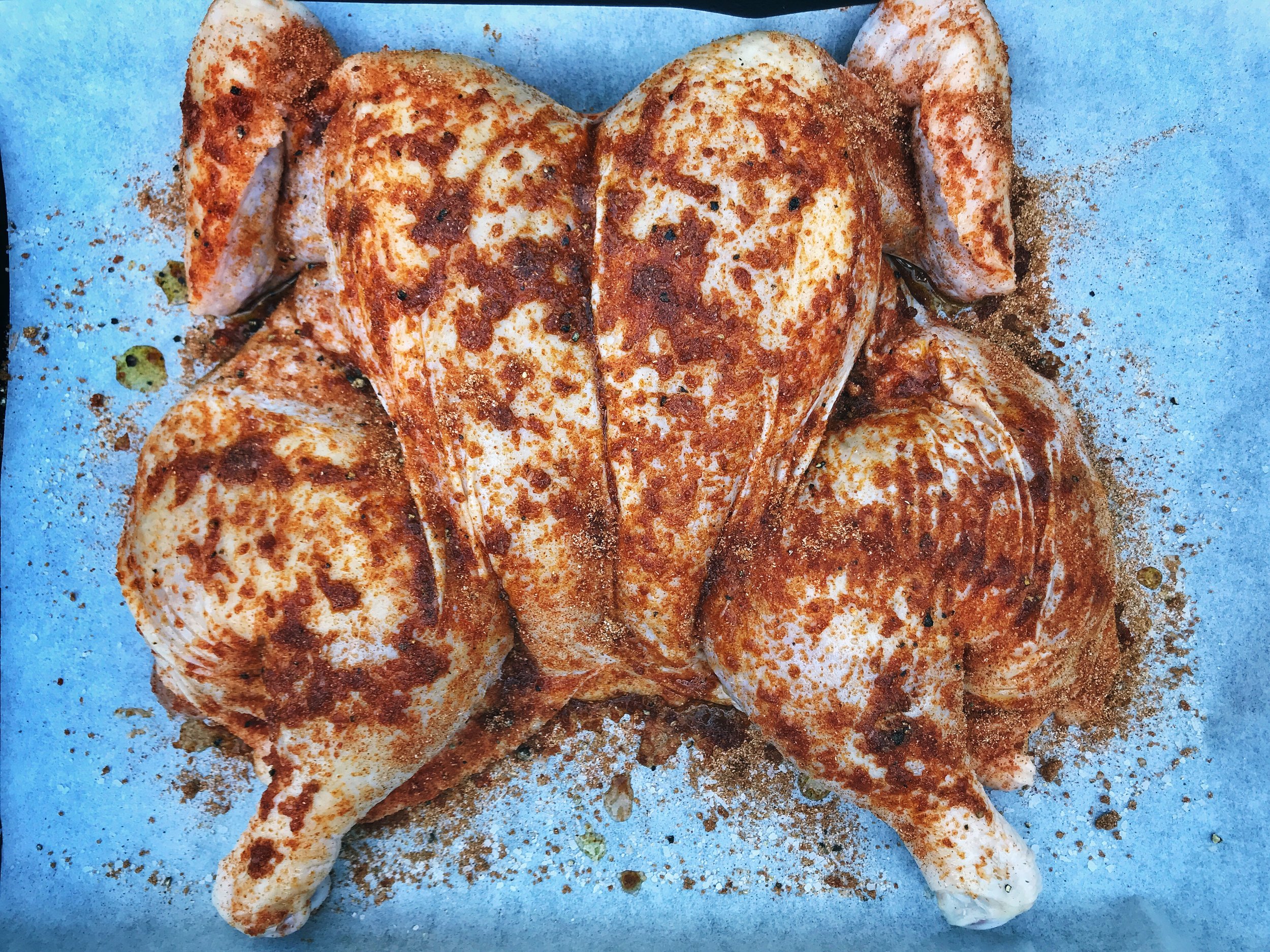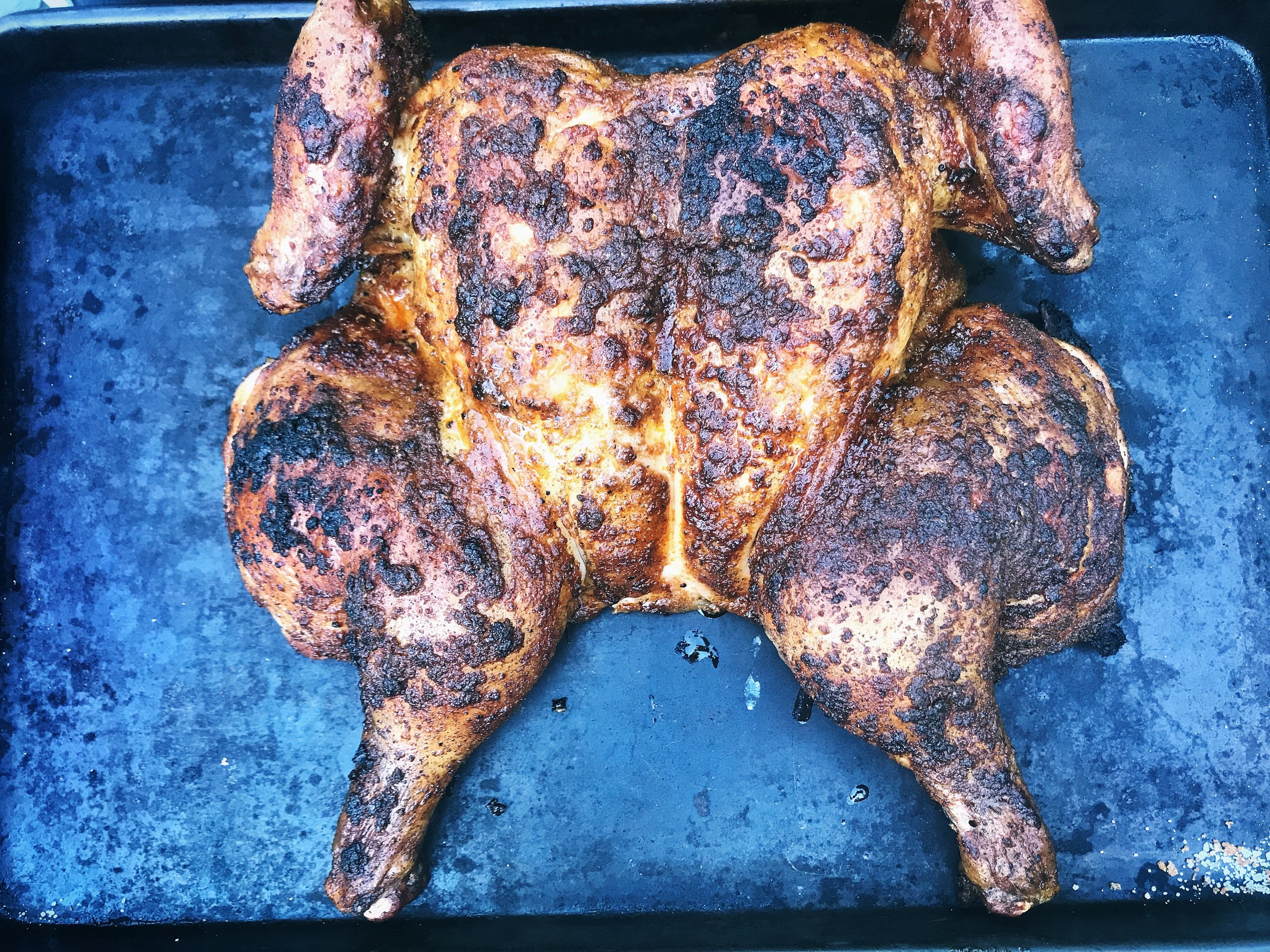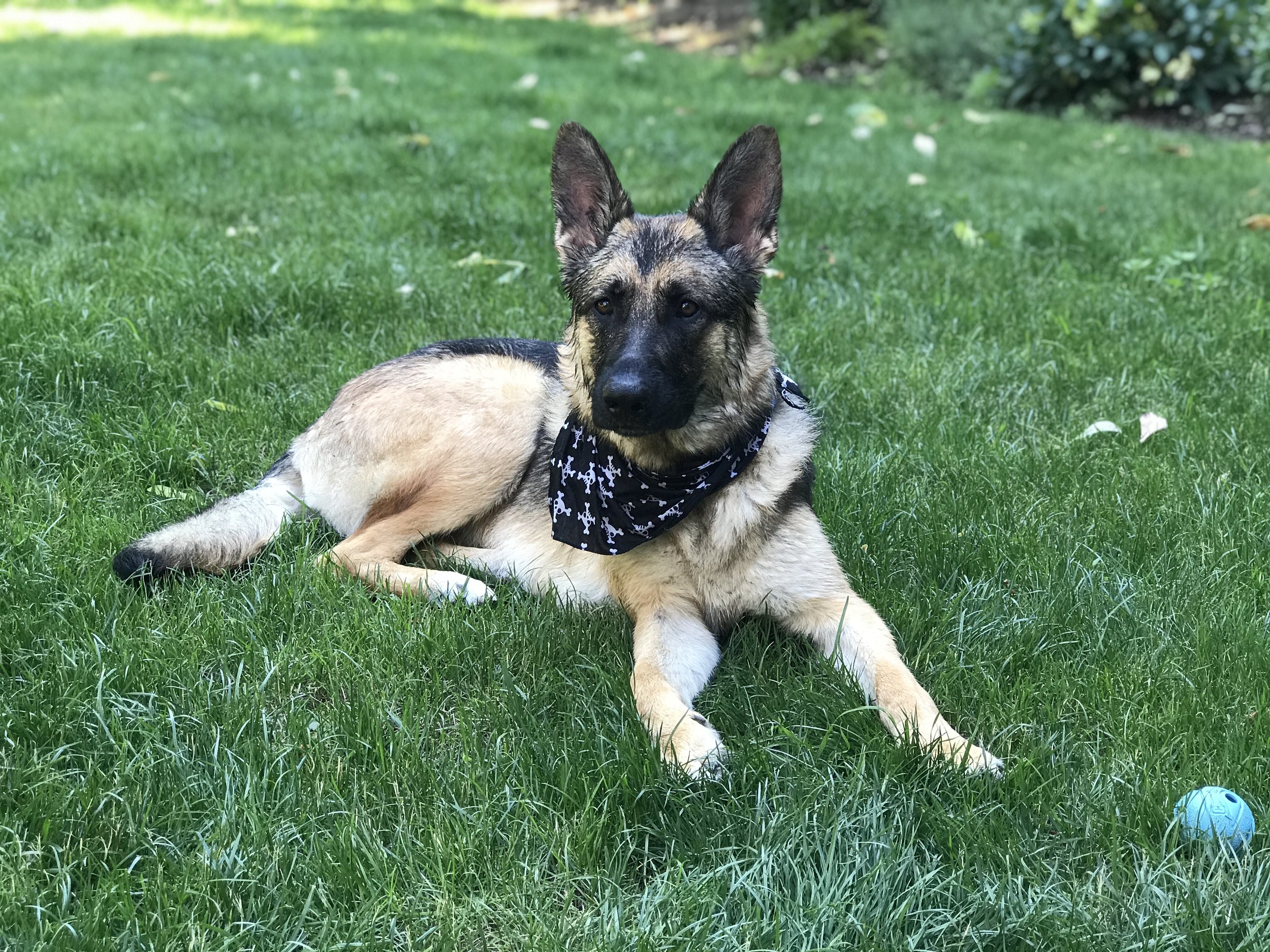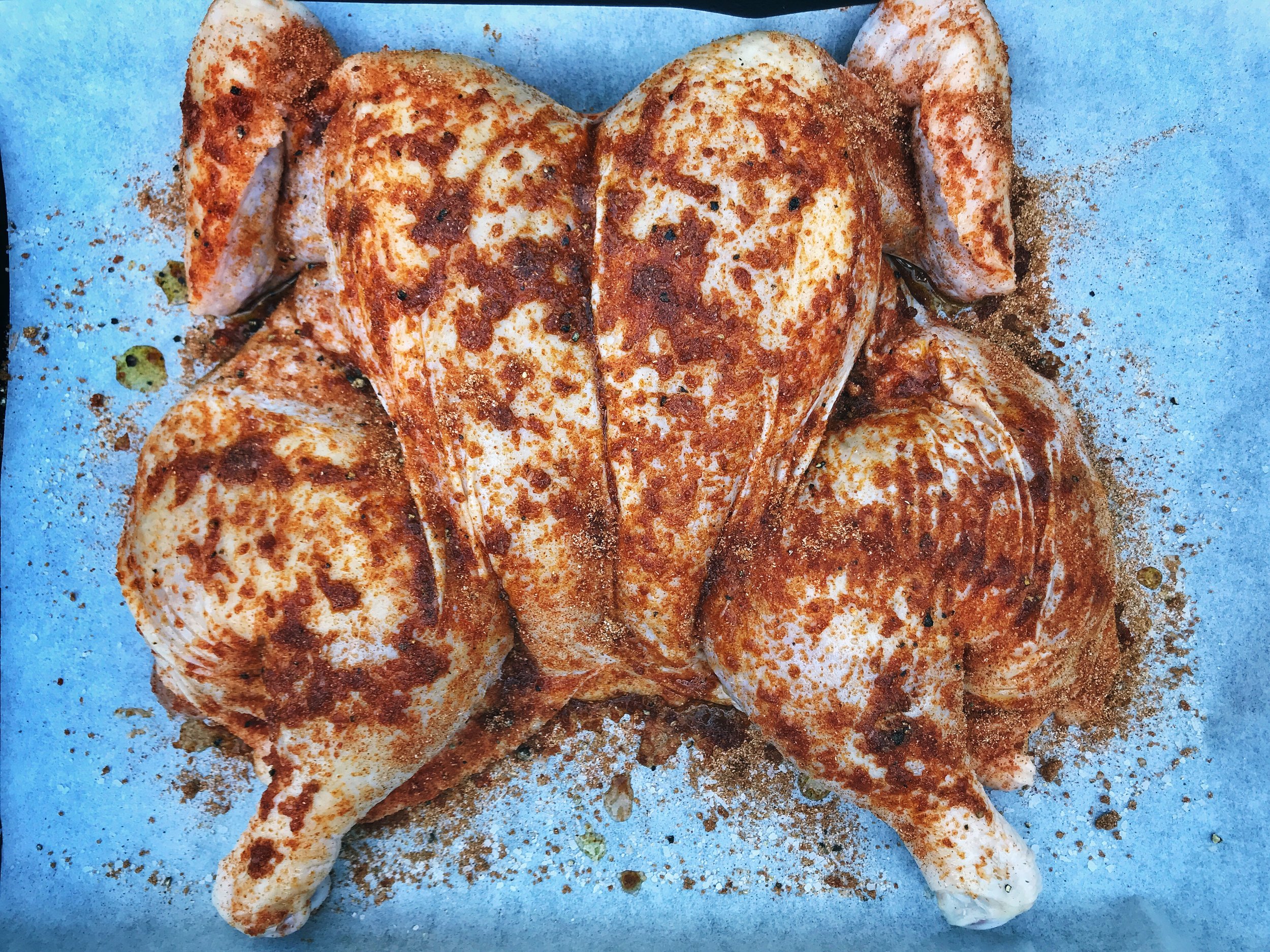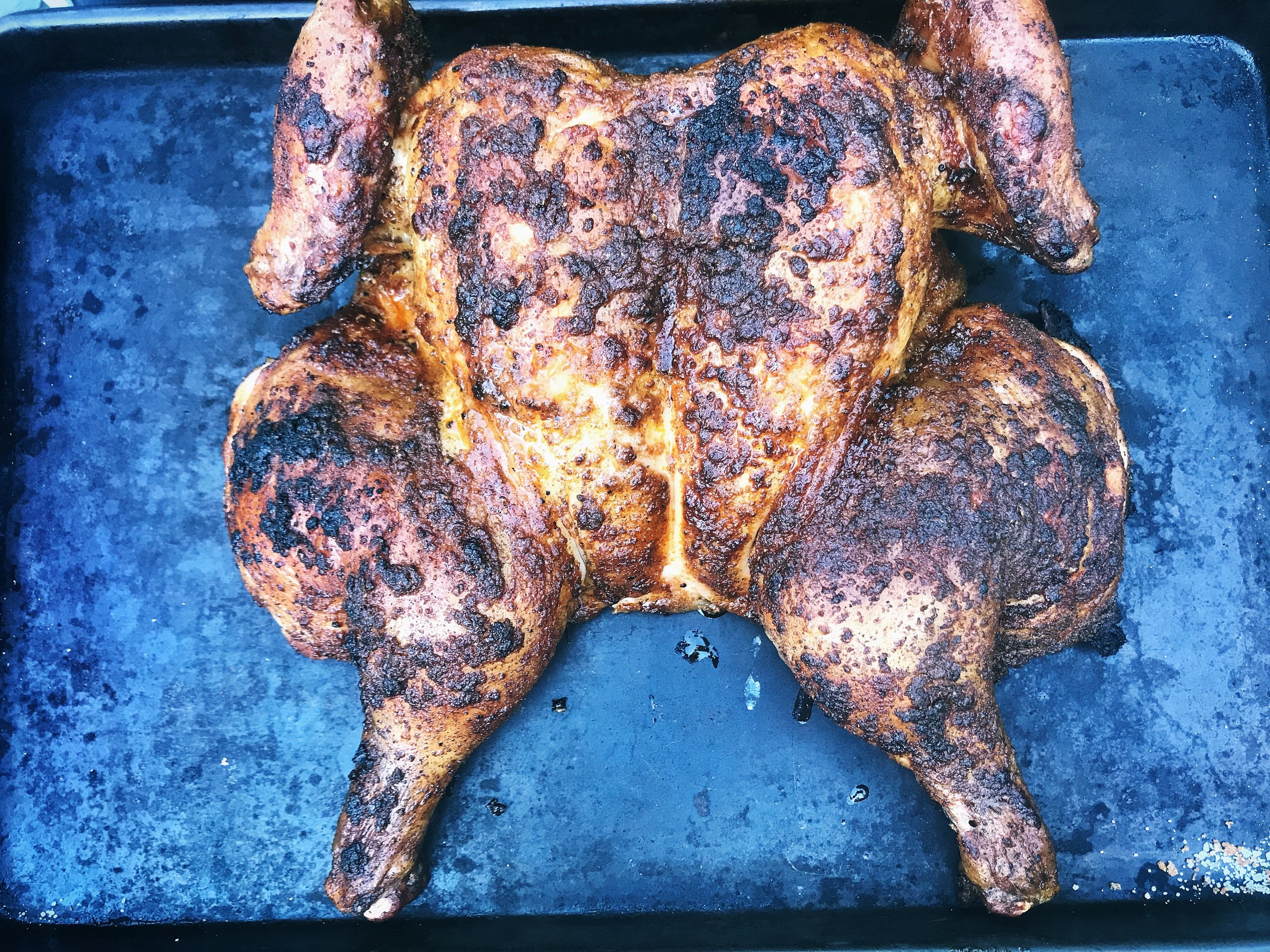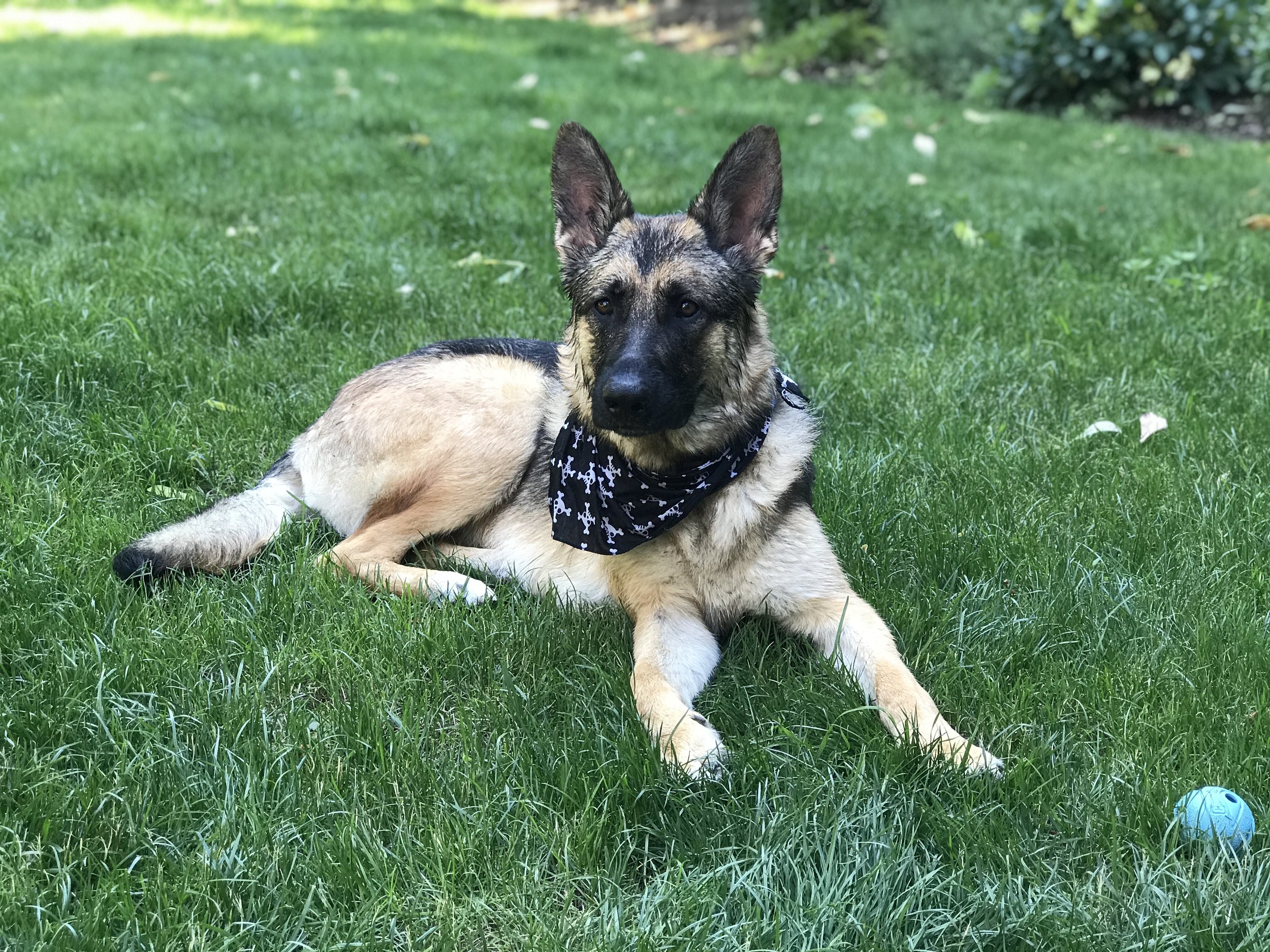 Oh and alongside those ribs we got treated to the most amazing ice cream cake from a dear friend of mine. She understands being the primary baker in the family, and having to make your own birthday cake every year. So this year she make one for me. It was to die for! And because I was wide awake at 430am for my birthday I decided to bake a pavlova for myself. What? No one else makes birthday pavlovas at 4am? That's just me? Oh well! It was worth it.
I have to be honest, I'd never made a pavlova before but it's basically a giant meringue so I figured I'd give it a go. Oh my goodness, definitely a new favourite for me. I used Nigella Lawson's recipe for chocolate pavlova, and topped it with a mascarpone whipped cream, raspberries, and chocolate shavings. YUM!! I know it's supposed to be eaten the day it's made (because I fully assembled it for photos) but life got in the way and I didn't have my first taste (crumbs/scraps aside) until today.... 2 whole days later. I don't think it suffered from the wait. It was still crisp along the edges (minimal "sweating" on the meringue) and the middle, which I was worried I'd dried out a bit, was beautifully gooey, and the mascarpone cream was just tart enough to balance it all out. Delicious! Between that, the ribs, and the ice cream cake this has to have been the best birthday ever!
Now I need to decide what to make for my mother's birthday next week, and my daughter's birthday in August. Ideas?
Chocolate Pavlova (recipe adapted from Nigella Lawson) 
6 large egg whites
300g granulated sugar
3 tbsp cocoa powder
1 tsp balsamic vinegar
50g dark chocolate, chopped
 For the topping:
170g mascarpone cheese
60g granulated sugar
  250ml heavy cream
1/4 tsp vanilla extract
Chocolate shavings*
 Fresh Raspberries (pint or two)
Preheat oven to 350F. 
In the bowl of a stand mixer fitted with the whisk attachment beat the egg whites until satin peaks form. Gradually add the sugar, beat until you get stiff peaks. Fold in the cocoa, vinegar, and chopped chocolate. Gently fold until thoroughly mixed.
Scoop out onto a baking sheet lined with parchment, or a Silpat mat. Shape into a rough 9" circle.  
Place in oven and immediately reduce the temperature to 300F. Bake for 1hr 15mins. Should be crisp on edges and dry on top (Nigella says "when you prod the centre you should feel the promise of the squidginess beneath your fingers"). 
Turn off the oven, stick the wooden handle of a spatula in the door to crack it open, and leave the pavlova to rest for several hours.
Make the topping: 
Beat the mascarpone and the sugar together until combined. Add the heavy cream and vanilla. Beat until soft peaks form. Add a splash of heavy cream if it seems too thick (make it to the texture you prefer).
Dollop and spread onto the pavlova (warning, mine started to crack and fall in the middle - I'm told this is normal [if a little scary!]). Load it up with raspberries and chocolate shavings. 
Enjoy! 
*To make chocolate shavings use a vegetable peeler on the edge of a bark of dark chocolate. 
As always I want to know what you've been up to! Be sure to tag #ragebake on Instagram!